Certified by
JAIN
(Deemed-to-be-University)
Course Start Date
15th Oct 2021
Why study MBA with Banking & Finance Specialization?
The Indian banking industry has recently witnessed the emergence of innovative banking models like payments and small finance banks in the wake of global economic and technological changes. Reserve Bank of India (RBI) has implemented new measures for the domestic banking industry that foresee great success in the future. As of today the Indian banking system consists of 12 public sector banks, 22 private sector banks, 46 foreign banks, 56 regional rural banks, 1485 urban cooperative banks, and 96,000 rural cooperative banks in addition to cooperative credit institutions (IBEF Report).
All economic indicators suggest that India's banking sector is heading for robust growth as rapidly growing businesses will turn to banks for their credit needs and create a massive demand for professionals with awareness and skillset in banking importance. This specialization offers a powerful combination of the two most critical functions of business – Banking and Finance.
The specialization offers career opportunities for the learners in the BFSI sector and IT & ITES, Consulting, FMCG, and Manufacturing domain as well.
Based on the technical and functional expertise, learners can aspire to occupy specialized roles such as Accounts Manager, Chief Financial Officer, Risk Managers, Venture Capital Analyst, Credit Analysts, Trade Finance Executives, Business Analyst, Finance Manager, Cashier, Equity Research Analyst, Investment Banker, Corporate Analyst, Branch Managers, etc.
Program Highlights
Hands on lab exercises on Learning Management System (LMS) with latest inputs on Banking and Finance areas.
Through understanding of advanced courses like Forex Management, Depositories, Risk Management, etc.
Support from a pool of decision-making experts with thorough Industry knowledge coupled with business domain expertise.
Industry aligned curriculum that delivers technical excellence and supplements professional skills.
Achieve business mastery with a blend of Banking, Finance, and Management courses.
Analyze problems and propose actions In real-world situations as part of the Master Thesis.
UGC Approved | NAAC 'A' Graded University with Graded Autonomy Status
Why Join MBA from Jain Online?
Comprehensive
Curriculum
Earn an MBA degree with a future ready specialization in Banking and Finance
Get advanced professional certificate from BANKEDGE
World Class Faculty and Industry experts
Learn from top management faculty with interactive online sessions
Become industry-ready with mentorship from experts
Dedicated Career
Assistance
Job opportunities shared by 200+ companies
Career workshops, resume building and interview preparation sessions
India's Most Comprehensive MBA Program
Live Online Classes | 2 Years | UGC Approved
OUR STUDENTS ARE PLACED HERE
#6 Among Private University in India
*India Today
Awarded 5 stars in the Young Universities category
*KSURF
JAIN (Deemed-to-be University) ranks 85th in India
*NIRF Ranking (2020)
Ranked 91 – 95 among the top Indian Universities
*QS World Rankings
Advantages of Bankedge – JAIN (Deemed-to-be University) Online MBA Program
Approved by
JAIN (Deemed-to-be University)
Over 4 decades of expertise in conducting Management education programme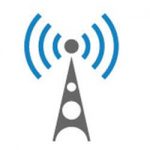 Technology enabled learning (TEL) – using the latest learning and accessible technology
Designed to accommodate busy learner schedule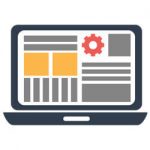 Embedded with e-learning classes, videos and assignments
Case Study Development & Business Simulation games to build and strengthen decision making and analytical skills
Specializations to choose from including 6 new age specializations like digital marketing, business analytics, retail, banking & financial management, supply chain management, financial research and valuation modelling.
Special invites to attend National level seminars/summits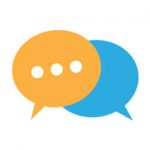 Student Support for all academic & operational queries
Live Industry Interactive sessions
Eminent Faculty from Academia & Industry
100% Placement Assistance from Bankedge-JAIN (Deemed-to-be University)
ELIGIBILITY
Candidates must have a Bachelor's Degree (Minimum of 3 Years Degree Program), with at least 50% marks or equivalent CGPA (45% in case of SC/ST ) from a recognized University.
Students who are in the final year of the bachelor's degree are also eligible to apply.
HOW DO YOU TRAIN?
Through practical scenarios, realistic simulations and hands-on assignments, you will cohesively comprehend the BFSI sector and develop a supreme ability to contribute value to the workplace from day one.
Program delivery follows the prescribed four Quadrants approach resulting in maximum learner engagement. Each course involves approximately 120 hours of learning.
Two-way live online audio-video lectures
Pre-recorded audio-video lecture available on the Learning Management System (LMS)
Interactions through the discussion forum on the LMS
Exhaustive e-content/printed material for in-depth reference
Self-study activities including assignments, quiz & MCQs, essay-type questions, case study etc.
Experiential learning methods including individual and group projects, programming exercise, dissertation, MOOCs and various
WHAT'S IN IT FOR ME?
The best use of 180 hours! Because our power-packed MBA – Banking and Finance + Advanced Certification Program in Banking & Finance course entirely equips you with the fantastic skillsets required to begin a prolific career in banking operations, trade finance and clearing services. All you have to do is learn and we'll do the rest to ensure that your future is as bright as it should be.
Job Relevant Skills
Master the knowledge that lies within the functioning of retail banking operations. And that's not all – get an in-depth understanding of complex systems and process know-how.
Get Hired
We are certain of the quality of our program which is why it comes with 100% placement assistance. With 15000+ placements completed with 60% salary hikes, we offer extensive career support to kickstart your banking career.

Gain Industry Certifications
Armed with the PGDM certificate, you will be thrilled to find Bankedgeians successfully employed in most private sector banks and NBFCs. Shine bright among other applicants with our certificate that is recognized by top recruiters across the BFSI sector.

Learn Live
Lived enabled instruction is proven to provide the best student outcomes. Learn from the finest in our state-of-the-art classrooms located across India and carve the career of your dreams.
WHAT'S THIS PROGRAM ABOUT ?

360-Degree Learning
Practical Learning
We include banking simulations and case studies to create a realistic practical experience where true learning takes place.
Industry-Aligned Curriculum
Our retail banking course covers everything from complex systems to basic and advanced knowledge required to prosper in the BFSI sector.

Tech-enabled Learning
Learning Management Systems
We are particular about wanting learning to continue beyond the classroom. And so, you are given full access to our seamless, online LMS.
Tech-Aided
The use of internal and external technology enables you to fruitfully engage with your coursework and keep track of reading material.

Career Services
Placement Assurance
Our career assistance team guides you through the placement process by providing expert tips on the BFSI sector. Their support thoroughly runs from the beginning of your resume building to the conclusion of your interview preparation.
Skill Building
Apart from empowering you with domain-specific knowledge, we ensure that you also develop soft skills that will enhance your ability to effectively communicate and present your ideas.

Learn Live
Industry-Endorsed Curriculum
Crafted by industry experts, our curriculum is holistic, practical and comprehensive. In other words, you are learning the best from the best.
Networking Opportunities
Connect with the experts and our alumni to further augment your learning and maximize every opportunity that comes your way.
WILL I BE MENTORED?
Yes! For the duration of the program, you will be assigned a dedicated Program Mentor. This experienced faculty member will be your one-point contact for queries, doubts or encouragement.
WHAT CAN I BECOME?
Forex Transactions Executive
Transactions Operations Executive
Credit Relationship Manager
Assistant Acquisition Manager
Executive (Wealth Management)
Fraud Detection & Vigilance Officer
WHAT SUPPORT CAN I EXPECT?
Learn and we'll place you! Make a successful transition in your career with partnerships of top tier hiring firms in the BFSI sector.
Our Career Advancement Services Team works tirelessly to Connect our Students with the right Job opportunities. With Years of Experience in Training, Networking and Human Resource skills, the team finds exciting and challenging Job Opportunities for our students in companies of repute through a structured framework
Placement Opportunities
You will get up to five assured interviews with leading firms in the BFSI sector with our placement assurance program. You will also have access to our placement portal and available leads and references from our large network.
Profile Enhancement
Our dedicated CAS team will advise you on how to strengthen your portfolio with courses and other projects to truly impress the interviewers and deservingly get the job of your dreams.
Resume Building
Our team of experts will work with you to not only polish your existing CV, but to also update it with achievements and skills that will help you score positions in top-tier firms.
Interview Preparation
Be it interaction with HR or technical selection stages of interview scenarios, will prepare you to communicate most effectively. Our model includes basic to advanced question-answer sessions, one on one mock interviews and also panel interviews led by industry experts.
I WANT TO JOIN! HOW CAN I?
he ERB program stands tall in the category of finance courses because of its depth, expertise and accurate relevance to the banking industry. It is a valuable walk from knowledge to prosperity.
Learn with us and get placed at leading institutions in the BFSI sector!
To be eligible for the course, you must be a recent Graduate from any stream with 0-3 years of work experience.
lick here to visit the JAIN Online Enrollment Form. Create your login on the Enrolment Platform by entering your unique Email id and create a password of your choice.
Once you have logged in, you will see a screen showing 4 essential steps to be completed to enroll for the Program of your choice.
All the necessary documents are to be submitted as part of the Process.
At the end of the Enrollment Process 'Pay Fee' using Net Banking/ Debit Card/ Credit Card/SBI Collect. Option to submit fee using easy-EMI with 0% interest
If you are opting for Financial Aid, please select the Financial Aid option during Enquiry. Our Student Support Managers would reach out to you
Please download the Enrollment Form and Receipt. Enrollment Number is to be used for further Communication with the University
Our Program Managers would reach out to you for activating your Learning Management System
WAIT! I HAVE SOME QUESTIONS
What is the validity and credibility of Online Degrees?
Designed as per the University Grants Commission (UGC) Regulations, 2020, Jain (Deemed-to-be University)'s Online Degree Programmes are recognized at par with on-campus programmes Degrees are widely accepted Worldwide by governments, corporate organizations, and higher education institutions.
What is the eligibility criterion to apply for this MBA Program?
Candidates must have a 10 + 2 + 3-year bachelor's degree from a recognized university/institution or an equivalent qualification as recognized by the Association of Indian Universities or other competent bodies, in any discipline.
How do I attend classes for this Jain (Deemed-to-be University) Online MBA Course?
Live Online Classes are Scheduled on the Weekends for 7 to 8 Hours. Self-Learning Materials in the form of Video and PDF formats are available on the Learning Management System.
How are examinations for this Jain (Deemed-to-be University) MBA Course conducted?
Examinations are conducted through our signature Online Tech-Enabled Proctored mode. The exam pattern consists of internal and external assessments. The weightage is as follows: Internal (assignments) 30% / External (Semester examination) 70%. Section A- Subjective, Section B- Case Studies, Section C- MCQs.
What is the pass percentage for this MBA Course?
The minimum passing criteria is 5.5 SGPA (Semester Grade Point Average) and 6 CGPA (Cumulative Grade Point Average).
Is job placement assistance provided after I complete this Jain (Deemed-to-be University) MBA Course?
Yes, we offer extensive job placement assistance with Jain (Deemed-to-be University) Connect To Careers Virtual Job Fair and on Connect To Careers e-Portal, a Digital Platform that can help you expand your job search by allowing you to meet multiple recruiting organizations looking for interns and employees. BANKEDGE Academy's Placement Team – PICKUP Placement Cell will also be on hand to provide you with exciting Banking and Finance Domain related job leads and professional career opportunities.