WHAT WE DO
When you entrust your career to us, we are fully aware of the responsibility and the expectations that you and your parents have from us. We therefore ensure that you are professionally counseled prior to admission and during your learning period with us we continuously strive to keep our curriculum updated and relevant to real life banking environment. We have built up a repository of experience,expertise and excellence over the years in this specialised domain and this we open up for you to access and learn from, on the way to building a career of your choice in the exciting world of banking.
40000+ Graduates Placed & Counting
We have trained over 40000 students across India through our classroom and online training modules and that gives us an understanding of student needs and allows us to create training programs that engage young aspiring bankers.
PLAY – Planned Learning And You
With combined experience of over 200 years in Education, Banking, Financial Services, Business Analysis the faculties are carefully sourced and trained to impart the best in-class training through well planned training methods.
Industry Mapped Curriculum
BANKEDGE is a valued partner to major Private Banks and important Financial Institutions, in their quest for recruiting personnel across nearly every entry level position. By studying them closely, we have come to understand their diverse functions and the quality of human assets needed to deliver a particular function. It is this insight that we leverage during developing our curriculum that is mapped to these industry requirements and this is what makes us a distinct and preferred choice during their recruitment cycles.
Placement Network
Our Placement Network comprises over 25+ Private Banks and Financial Companies and is constantly expanding. Empowered by our powerful Corporate Connect program, we connect the dots to make sure our students get best available career opportunities in BFS Sector.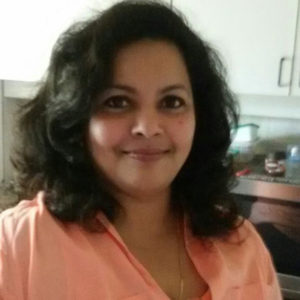 Head of Placements & Corporate Alliance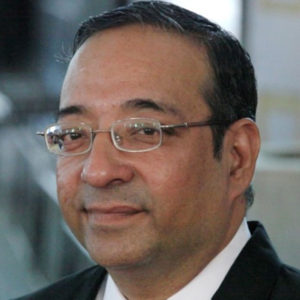 Head Of Corporate Projects
Head of Legal and Compliances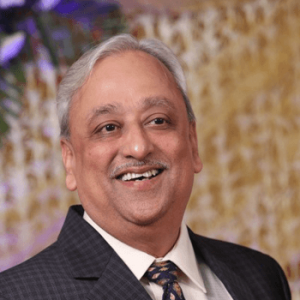 Executive Director & Sr. President
OUR STUDENTS ARE PLACED HERE
Ten Reasons Why You Should Join the Banking Sector in India!
The banking sector has always been an attractive option to aspirants from all backgrounds. This has never been truer than it is today. It offers a lot in the way of job security and pay. But these are not the only reasons to prefer jobs in banking. Here are ten reasons why you should join the banking sector.
1. Scope for Individual Growth
For talented and dynamic professionals, the competitive environment of the banking sector provides ample scope for individual, vertical growth. It provides employees an ambiance that is conducive to scaling new personal heights and improving job profiles
2. Variety
The banking sector is one of the most diverse sectors to work in. The choice of jobs as well as the variety in types of work that it offers ensures that there is a profile that will definitely suit your interests and aptitude. From Bank Probationary Officer to Financial Analyst, from Account Manager to Specialist IT Officer, there is a wide range of options to choose from.
3. Challenges
The work in the banking sector is multifaceted and you can keep monotony away by challenging yourself at work. This is a highly motivating factor for people who are ambitious and seek to develop their personality. With both physically and mentally stimulating work, you can work at the optimum levels of endeavour.
4. Opportunity for Growth of the Economy
Finance is a major part of the focus of any government's policies. Banking can be safely called as the backbone of the Indian economy. Working in the banking sector provides an opportunity to each employee to contribute towards the growth of the economy through his work, whether mammoth or miniscule. There is indeed no better way to simultaneously work for yourself and serve the country too!
5. Extensive Traveling
Jobs in the banking sector can involve settling in different parts of the country, and sometimes abroad too. A banking job entails a lot of travelling for various purposes. This includes both domestic and international travel. As such, one is able to work and enjoy leisure at the same time by breaking the monotony of a mundane office.
6. Handsome Salaries
Let's face it! Money matters! Today's generation looks at money as a source of happiness. When good money can be made from work that interests and suits you, nothing like it. In this regard, the banking sector proves to be the best bet. A handsome remuneration is what you get for your work in a bank. They also give out bonuses and other incentives over the course of your employment based on your merit and seniority.
7. Creativity
A job in the banking sector is an evolving job. With more and more money being generated every day in newer and newer ways, the roles and responsibilities of banks also change regularly. With the injection of business principles into banking, creativity at work is now valued more than ever. With the advent of mobile and internet banking and with the push for global financial inclusion, there is no ceiling to how creative you are allowed to get.
8. Exposure through Communication
A major part of banking revolves around providing essential services to customers. Communication and interaction with these customers is of utmost importance. This interaction provides the basis for exposure of employees to different types of people with varied needs and lifestyles. This experience greatly enhances one's skill sets and confidence in the long run.
9. Job Security
A job in a public sector bank is considered a job for life. With opportunities to advance at work and not worry about being fired because of downsizing or a bad economy, it is easy to see why banking is considered so attractive a sector. Add regular perks to the mixture and banking is the sector to strive for.
10. Job satisfaction
Given all the perks and advantages of a lucrative job in the banking sector, attaining satisfaction in this work is inevitable. Since job satisfaction is one of the most important criteria in a selecting a job these days, it is also one of the most convincing reasons why one must opt for work in the banking line.