Uday Kotak's decision to step down as managing director and chief executive officer of Kotak Mahindra Bank marks the end of an era that saw a clutch of lenders blooming into large financial conglomerates.
Kotak along with Deepak Parekh, Aditya Puri, and KV Kamath played a pivotal role in development of these financial giants including Kotak Mahindra Bank, HDFC, HDFC Bank, and ICICI Bank, respectively, creating outsized wealth for investors. ET looks at how the four lenders grew under the tenures of these leaders.
KOTAK MAHINDRA BANK
Uday Kotak(2002-2023)

The founder and promoter of Kotak Mahindra Bank has been the managing director and chief executive officer of the bank since August 1, 2002.
The firm got its banking licence in early 2003. With Kotak at the helm, the bank's net worth rose from Rs 510 crore in FY02 to Rs 1.12 lakh crore in FY23.
Kotak Mahindra Bank was an investor favourite in the previous decade with market cap jumping from Rs 845 crore to Rs 3.44 lakh crore at a compounded annual growth rate (CAGR) of 33%, making it one of India's top wealth creators.
HDFC BANK
Aditya Puri (1994-2020)
HDFC Bank, under Puri, was a shareholder favourite, delivering consistent performances year after year and making it one of the top picks of foreign fund managers in India.
The bank's market cap rose at a compounded growth rate of 32% from Rs 600 crore in May 1995 to Rs 6.68 lakh crore when Puri retired on October 26, 2020. During his tenure, the bank's net worth rose from Rs 2,667 crore to Rs 1.76 lakh crore while net profit jumped from Rs 1 crore to Rs 27,296 crore.
ICICI BANK
K V Kamath(1997-2009)

During his 13- year stint till 2009, Kamath drove ICICI from being an industrial lender to one of the country's top full-fledged banks.
Under his leadership, the market value of ICICI grew from Rs 800 crore in September 1997 to Rs 37,000 crore at the end of March 2009.
At one stage during the peak of the bull run in 2007, ICICI emerged as India's most valuable bank in market cap, ahead of State Bank of India, the country's largest by assets.
HDFC
DEEPAK PAREKH(1985-2023)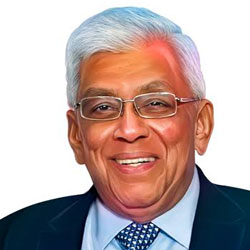 Considered the Czar of India's housing finance industry, Parekh hung up his boots as chairman of HDFC amid the merger with its subsidiary HDFC Bank this year.
He was the managing director of HDFC in 1985 and later became the chairman in 1993. For the financial year ending March 2023, HDFC reported a net profit of Rs 26,161 crore, with its assets under management (AUM) standing at over Rs 7.2 lakh crore.
HDFC's market cap stood at Rs 4.82 lakh crore at the end of March 2023. Between 1991 and 2023, HDFC's net worth rose at a compounded growth rate of 25% while net profit and market capitalisation jumped by 24% and 32%, respectively.

Courtesy: Economic Times 4th Sept. 2023